Welcome To Dowell Magnet Co., Limited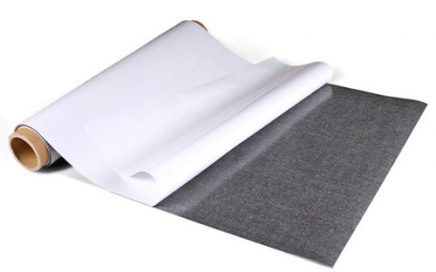 material: Ferrite magnet powder, rubber and other materials
Size: Customized
Shape: Customized
Thickness: Customized
Coating:  self-adhesive
Color: Full color or any panton color are accepted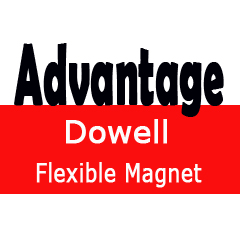 1. We have high quality and new magnetic compound for raw material,it is the guarantee of final products from the first beginning.
Our factory buy ferrite powder and mix compound for raw material by ourselves,we have our own commercial secret of proportioning, and we never add recycled material to compound. So we ensure our quality of final products in good magnetic force and surface, high surface Gauss, strong magnetic force and smooth surface of sheeting, no curve, no wrinkle, clear and perfect for shipment. Some small factory buy compound from others, they can not ensure raw material, if the compound is added recycled material, the magnetic force will be cut down and more flexible and easy to curve and wrinkle.
2. We have high magnetic force than other suppliers.
Such as 0.3mm thickness magnetic sheeting, our surface Gauss is over 235Gs, but product of most other suppliers just can reach to 180Gs, it is big difference, oursurface Gauss is much higher than others.